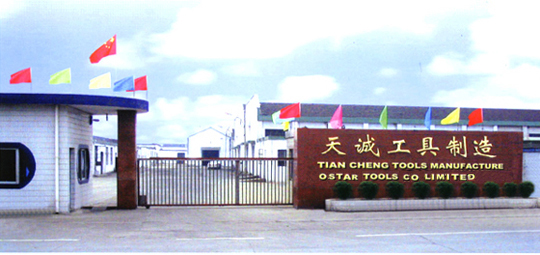 -
OSTAR TOOLS are chinese Manufacturer & Trader, Our Export Office are located in Shanghai, China, Produces a broad line of Power tools accessories, like: Woodworking and Metalworking cutting tools, Hole Saws, Drill Bits, Saw blades, etc.
-
OSTAR TOOLS hold 5 factory for main products:
(1) are Special in manufacture Bi-metal Hole Saws and Carbon Steel Hole Saws and Carbide Grit Hole Saws;
-
(2) are Special in manufacture HSS Step Drills, HSS Conical Drills, HSS Center Drills, HSS Countersink Drills and others HSS Nonstandard Cutting tools;
-
(3) are special in manufacture Carbide Tipped Router bits and other tools;
-
(4) are special in manufacture HSS, Bi-metal, High Carbon Steel Jigsaw blade and others saw blades;
-
(5) are special in manufacture Diamond Tools;
-
OSTAR TOOLS have affiliated with more than 30 factories, so that we are also supply others woodworking and Metalworking cutting tools for our customer.
-
Here, you can get superior quality and excellent credits. In addition, we provide you with accurate up-to-date information on all of your inquiries.
-
OSTAR TOOLS always does whatever it needs to ensure full customer's satisfaction. We adopt flexible ways in cooperation with our customers. We combine high technological standards with a positive approach to problem-solving and a commitment to continuous improvement: OEM services, demands in large quantity or few pieces and technical communication are all welcome.
-
OSTAR TOOLS Co., LTD.
* Reliable scheduled deliveries; * On time contract fulfilment;
* Highly competitive prices; * Rapid inquiry respone;